At HTTP, we offer three routes into teaching: SCITT, School Direct and Assessment Only to QTS.
SCITT is a School Centred Initial Teacher Training route. On this route trainees would be a supernumerary member of staff (will teach with another staff member in the room) who will have a gradual but steady introduction into teaching. This route offers more time for observation of lessons before initial teaching and would suit an applicant straight from university or an applicant changing career, with limited recent school experience.
School Direct, also known as the 'salaried route', is appropriate for graduates with recent and extensive school experience. For example, many of our salaried trainees have previously been teaching assistants, instructors or cover supervisors in the secondary sector, gaining first-hand experience of working in a school. On this route, there is less observation at the start and trainees are contracted by one of our partner schools and are responsible for teaching their own classes from the start of the course in September.
Both the SCITT and School Direct routes lead to PGCE accreditation and require trainees to:
Attend weekly CPD training with HTTP

Attend regular twilight subject development training

Write 4 post graduate assignments

Reflect weekly on their professional development

Attend school meetings and staff training sessions

Meet the expectations of the 2012 Teaching Standards
We have SCITT and School Direct places available in:
Mathematics

English

Biology, Chemistry, Physics

Geography, History, Religious Education

Computer Science

Modern Foreign Languages

PE

Drama

Art

Design & Technology

Music
Assessment Only Route to QTS.
The assessment only route to qualified teacher status ( QTS ) allows unqualified teachers to demonstrate that they already meet all the QTS standards, without the need for any further training and to assess them in a school by an accredited and approved provider.
To be eligible for this route, you must:
Be employed in a school in a teaching role by the time they start the assessment route to QTS and be supported and recommended by the Head Teacher.
Be planning, delivering and assessing lessons full time to whole classes (of fifteen pupils or more) for at least two years across the 14 to 16 age range and in at least two contrasting schools

Have achieved at least GCSE grade C or 4 in English and Mathematics

Hold a first degree from a UK higher education institution or equivalent qualification. If you have studied abroad they will need to contact NARIC to verify your degree

Have passed the literacy and numeracy professional skills tests

Have taught in at least two contrasting schools (B school for a minimum of 20 days)

Have taught across the 14 to 16 age range (Key Stage 3 and 4)

Demonstrate that they meet the QTS Standards across the age range of assessment for their chosen teaching specialism

Be able to show that they have the appropriate intellectual and academic capabilities and personal qualities, attitudes, ethics and values

Have the ability to communicate clearly and effectively in standard English

Have been subject to and passed the Disclosure and Barring Service (DBS) and criminal records check and the prohibition check

Have completed a Fitness to Work assessment at their school
For more information about the Assessment Only to QTS route please contact us via the link above.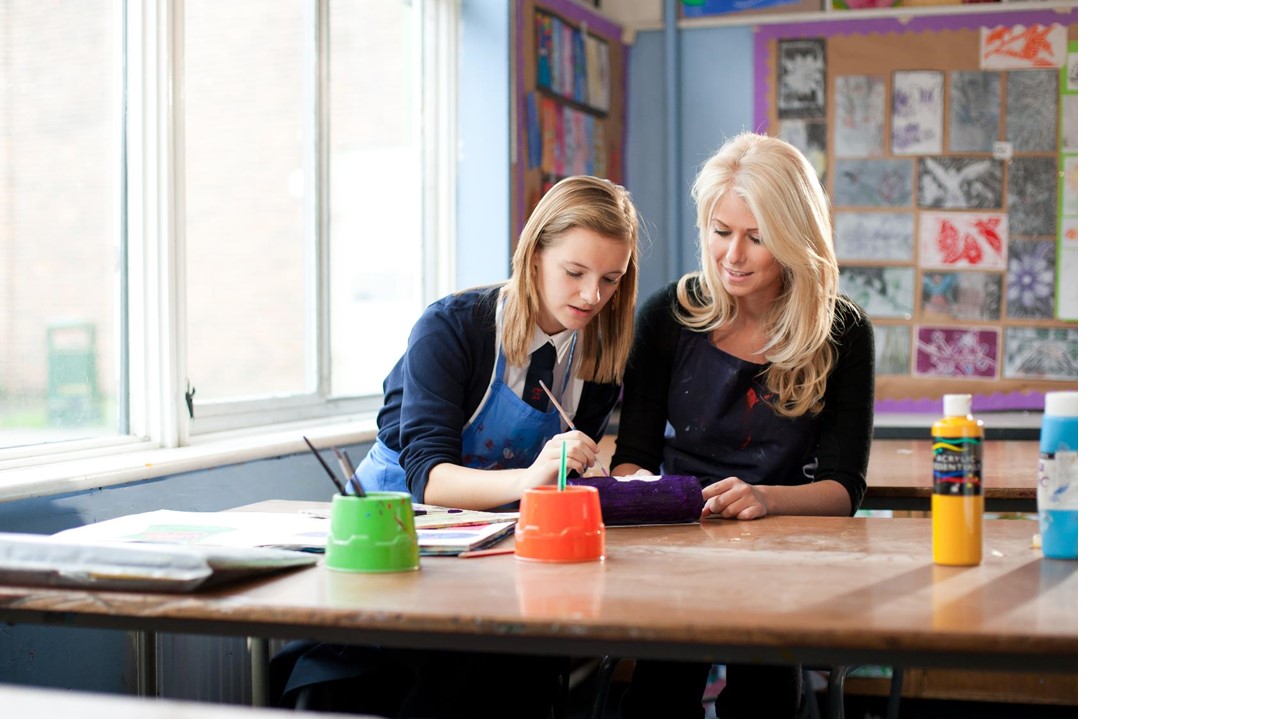 What we are looking for
You will be a graduate, preferably with a 1st or 2:1 who can demonstrate an aptitude and a passion for teaching. We also consider applicants who have a 2:2, especially in 'shortage' subjects. If your degree does not have at least fifty per cent study in your chosen teaching subject, you may still be able to train by taking a subject knowledge enhancement course which we would inform you about at interview. These courses are provided online and are free; in addition living expenses may be supported.
You will have an interest in and a passion for your subject. You may well have been employed in a post using and developing your subject knowledge and skill set.
You will need at least a grade C in GCSE English and Maths. Equivalencies are accepted.
Who we are looking for
We are looking for applicants with the right blend of subject expertise and people skills to be able to impact upon the development of our young people. Passion for your subject is not optional.
You will have spent some time in a secondary school observing or possibly in paid employment in a support role. Alternatively you may have worked with teenagers in a voluntary capacity. We understand that early applicants may still be in the process of finding a school to visit. Look to gain experience in an all-ability state school if at all possible.
For School Direct (salaried) you will have a history of three years employment by the time you begin the course. This may or may not have been in an educational establishment. However, we would expect potential School Direct trainees to have some experience of teaching whole classes in a secondary school.
How we select our trainees
For School Direct (salaried) the Partnership (HTTP) will coordinate the recruitment process and you will be interviewed by staff from Partner schools, initially to determine whether you will make a suitable teacher and, if successful, then additionally by a Partner School or Schools with an interest in employing a trainee teacher in your subject area where one interviewer will assess your subject knowledge. Trainees will be expected to demonstrate their teaching skills as part on the second interview.
At the initial interview you will be asked to take a literacy test.
For a place on the SCITT programme you will have an interview with the management team to assess your suitability for teaching and if successful a second interview with one of our Subject Leaders to assess your current subject knowledge and if you would benefit from a Subject Knowledge Enhancement course. If successful HTTP will allocate you to a suitable school that has requested a trainee teacher in your teaching subject.
It is a rigorous and thorough process, designed to achieve the best match of applicants to the available places. Final offers will only be made once both skills tests have been passed.
We are asking much of potential trainees; we ask more from our partner schools to support your training. If you think you have these qualities we look forward to your application.